Your 10 step guide to the Metframe construction process
With Metframe, the simple efficiency of the system is central to it's true value. We consider it to be our responsibility to drive the practicalities of the process; so our customers can rely on the quality of the manufacturing and the management of the project from first to last.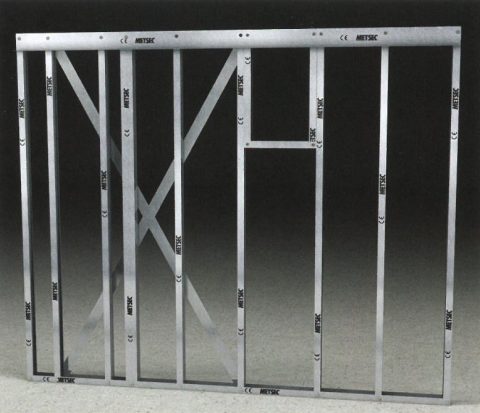 01

Off-Site Manufacture

Metsec manufacture the sections in precise lengths and the panels are assembled off-site at Veitchi Frame's production facility. External wall panels are pre-clad with either cement particle board or rigid insulation, which can include brick tie channels, to ensure a weather tight envelope is achieved quickly.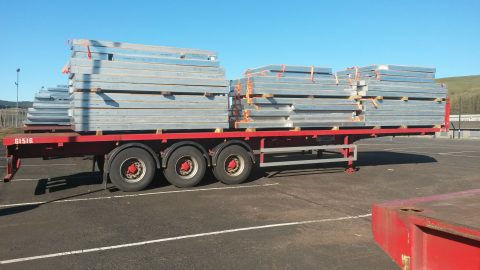 02

Delivery to Site

Panels are delivered to site in the required erection sequence. This saves time on-site as the first panel to be lifted is the first panel to be installed.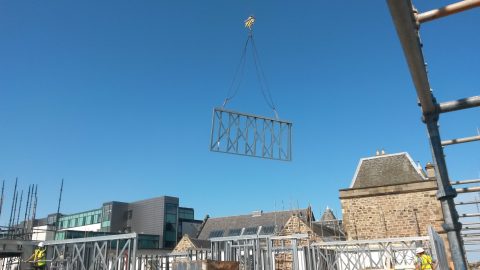 03

Panels Craned into Position

Once the panels are delivered to the site they are craned into position. Panels are then fixed down and bolted together.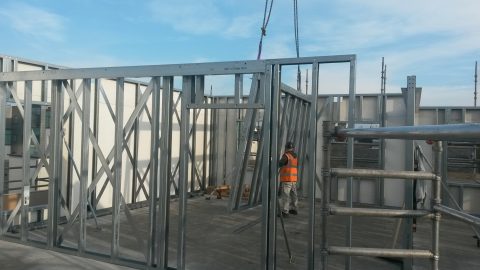 04

Further Panels Installed

Further panels are quickly fixed into position according to the design, forming the structural walls of the building. Wall panels incorporate cross bracing in order to provide overall stability to the structure, removing the need for hot rolled steel or concrete.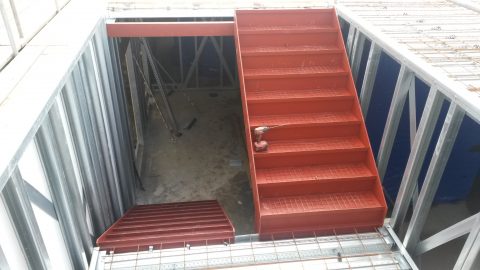 05

Stairs and Lift Shafts

Stairs and lift shafts are an integral part of the Metframe system, they are installed as each floor is constructed. These take away the need to rely on external scaffold for access to upper levels, providing convenience and added speed to the erection process.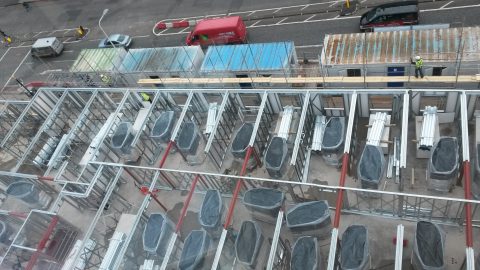 06

Plasterboard and Bathroom Pods

Plasterboard packs and bathroom pods are craned into position floor by floor as the building is erected. This means fast and efficient location of products ready for follow on trades, accelerating the overall build programme.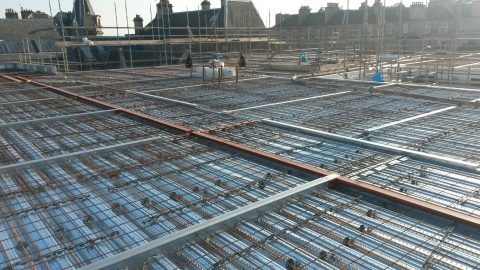 07

Metal Decking Installed

Composite metal decking is installed and fitted to the Z ledger incorporated in the walls panel. Rebar and crack control mesh is installed to meet the building's specific fire and robustness requirements. Lightweight steel joisted floors can be utilised as alternative to concrete.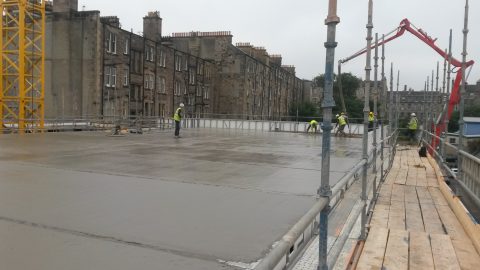 08

Concrete Poured

Concrete is poured into place to form a floor offering high fire and acoustic performance. The concrete may be placed using a specialist concrete pump or utilising the crane and a concrete skip.
09

Subsequent Floors Erected

This process is repeated and subsequent floors are typically constructed at a rate of 2 – 3 weeks. Certain follow on trades, for example window installation, can start as soon as work progresses to new floors above.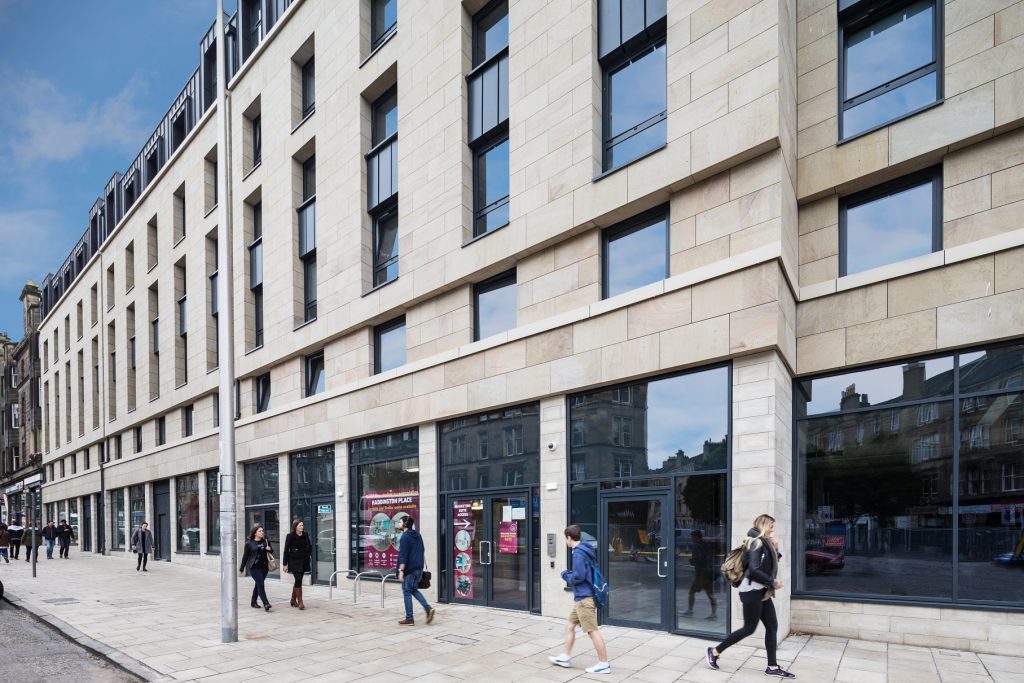 10/

The Finished Building

The structural roof is then installed. Roofs may be pitched, flat or 'laid to fall' to suit your project. These can be formed in concrete, steel roof cassettes or purlins. The structure is then handed over to our client – on time and on budget.
Find out more about the benefits of Metframe.